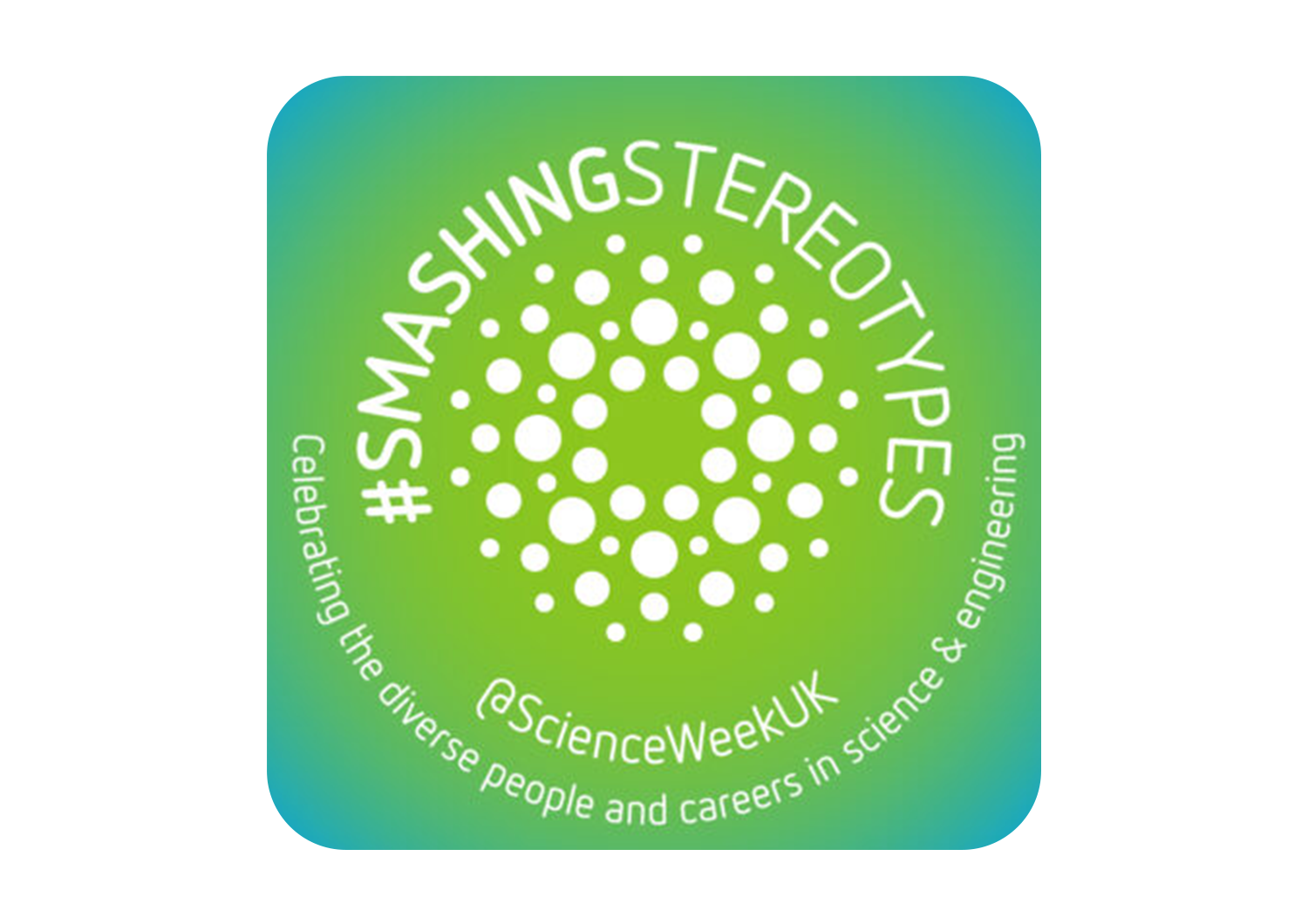 We are proud of our engineering talent here at SSTL, and our people have a multitude of skills, career paths, and backgrounds. We're sharing snapshots of just a few of them for British Science Week and we hope they inspire!
Lily Forward

Junior Systems Engineer
Inspired by astronauts Helen Sharman & Tim Peake!
When I went to university, I wasn't sure what I wanted to do and being an Engineer wasn't at the top of the list though it seemed like a good degree to have after studying Physics, Maths and Geography at A- Level. It was during my internship at Airbus Filton that I realised that doing engineering as a career could be what I wanted to pursue as I had always seen engineering as a male dominated, nerdy, analysis focused job and the internship showed me the strategic, design and test aspect where I could talk through problems with multiple different departments. From there on, I started to focus on engineering as a career though it wouldn't be until I went to the Science Museum to watch Tim Peake's return to Earth that I would decide that working in the Space industry would be for me. At this event I was able to meet and talk to Helen Sharman (first British person to go to space) and my determination to find an engineering role in space was born – thank you Helen!
India, a secondment - and now working on a Moon mission!
I didn't make it to the Space industry straight away and worked as a IT Assistant and Gap Year student for a school and then a graduate engineer and a printing company however, knowing that Space is where I wanted work, I kept on looking. After stumbling upon the website www.spacecareers.uk , I found SSTL and thought I'd apply and finally made it into the Space industry through SSTL on the Graduate Programme (hoorah!). During my 2yr Graduate scheme I was able to work on a number of satellites with the highlight being part of the propulsion team that went to Chennai, India to fuel two cold gas satellites (NovaSAR and SSTL S1-4). From there I was seconded out to the UK Defence Solutions Centre (UKDSC) to gain more of a Strategic and Systems based understanding before returning to SSTL as a Junior Systems engineer on what has to be the coolest project going, the SSTL Lunar Pathfinder project.
Outside of work I am a keen hockey player and am very much looking forward to lockdown ending so that the hockey season can commence again! I am also an Army Reservist and have a motorbike which I love to ride and am hoping to complete my Advanced Motorbiking skills test in the next year. For those who are on the fence to whether engineering is for them, I'd say give it a go! I don't count myself as a technically skilled, specialist engineer however I enjoy the breadth of work that I get exposed to the in the Systems team as you get to oversee all areas of the spacecraft design and what is cooler than being able to say you get to work with objects in Space!
Lily's Career Route
A Levels: Physics, Maths and Geography
4yr Sandwich (1 yr Internship) Mechanical Engineering Masters at University of the West of England (UWE)

Mukesh Joshi

Senior Mechanical Systems Engineer
Inspired by a Lecture
I have always been fascinated by Space & Engineering but from an early age I had always thought a career in Space would only be achieved abroard! But a school organised lecture in 1999 from Surrey Space Centre put that to bed, and highlighted the UK's key involvement in variety of Space missions and programmes. This inspired me to study Maths, Physics and Computer Science for my A Levels, and then I went on to take MEng Aerospace Engineering 4 ½ Year Sandwich Course at the University of Surrey.
Industrial Year
My industrial year was at Surrey Satellite Technology Limited (SSTL) in the Propulsion department, working on many project studies and pipework design. My project dissertation "Design & Development of a High Performance Resistojet Thruster for Small Satellite Applications" was undertaken at SSTL, and so it was a natural progression for me to go on to work there.
10+ satelllites - and counting!
During my 15 years at SSTL I've worked on the detailed design, analysis and systems for a wide variety of spacecraft structures and modules from initial concept through to launch. I've worked on more than 10 satellites that are now orbiting the Earth, and every launch is just as exciting as the one before!
Mukesh's Career Route
A Level Maths, Physics & Computer Science
MEng Aerospace Engineering 4 ½ Year Sandwich Course at University of Surrey

Nikki Antoniou

Senior Systems Engineer
Follow your STEM heart!
As a young girl in the UK, my careers advisors always guided me away from engineering to art, humanities and science. It wasn't really until university (studying Physics) that I had really discovered an interest for engineering problems and projects. I left Imperial after my bachelor's degree, looking for something more hands-on than theoretical Physics, and worked in online marketing and as an engineer in our family's EPOS business while I tried to find what I wanted to do. I had loved space growing up, but had been largely unaware of the UK presence in the industry until I found my way to the Airbus Defence and Space graduate scheme back in 2006.
The rest, you could say in a terrible cliché, is history. Having started working at Airbus Defence and Space, I have gained a diverse and extensive knowledge of the space industry across various roles as a spacecraft systems, instrument and payload interface engineer, and also supporting the government lobby for funding of missions. I self-studied for my Chartered Institute of Marketing Professional Diploma in Marketing back in 2009 based on product development for space, which was based on the work I was doing at the time for the Earth Observation and Science UK R&D team.
Systems engineering
When I moved to SSTL in 2012 it was because I needed to move nearer to home when my dad got sick – but it turned out to be a very positive move for my career. The learning at SSTL has been particularly extensive, as their system engineering role encompasses the complete end-to-end systems engineering and engineering management tasks on a project for a single person.
I have ended up in quite an unusual role within SSTL system's team, in that I usually roll off projects at or before CDR (the review of the finalised spacecraft design) to return back to the innovation stages. My marketing experience means I specialise in the earlier phase of projects, but I am kept within the systems team as I focus on commercialising innovation into viable mission concepts.
Enjoy the challenges
The challenges that come from taking very early concepts or blue sky thinking and working out what is possible within the bounds of the company capability, budgets, target markets and company engineering philosophy leads to a fantastic balance of problems, challenges and required innovations to solve. My day-to-day job to pulling together complete mission package that can be manufactured on budget and to customer needs and specifications – with as much knowledge from our existing and heritage missions as possible.
Outside of work, I'm a mum to two young and boisterous toddlers, who love exploring the great outdoors. My favourite hobby is aerial hoop, which I started as a return to fitness after pregnancy and last year was pretty pleased to be a finalist in the South West Aerial Championships beginner category, despite training being tough due to lockdowns and covid restrictions!
Nikki's Career Route
Physics degree at Imperial
Graduate Scheme - Airbus Defence & Space
Chartered Institute of Marketing Professional Diploma in Marketing

Chloe Smith

PCB Design Engineer
What do I do?
I'm a PCB design engineer, for satellites and spacecraft. I use specialist CAD software to design the layout for the boards for when they get manufactured. I'm also currently training in the radiation team. My job role here is to assess electronic parts to see how they could react to the different types of radiation in space.
How did I get into the space industry?
I studied Physics at A-level, and got to choose astronomy as one of my optional modules. This was by far my favourite, and I knew that I would love to work in the space industry as it fascinates me so much. I didn't really know much about possible career options, so I did a google search for 'space apprenticeships'. I was extremely lucky when I came across Surrey Satellite Technology, which was currently accepting applications for their new apprenticeship programme.
What qualifications do I have?
My apprenticeship consisted of attending college twice a week, to complete my Level 3 in Advanced Manufacturing Engineering. This gave me all the basic skills an engineer needs: electronic principles, mechanical principles, material science, mathematics for engineers, projects, machining, engineering drawings and CAD. This coming September I'm going to be starting my degree apprenticeship, and specialise in electronic and electrical engineering.
Aspirations?
I hope that I can inspire more girls to consider a career in engineering by breaking the stereotypes around female engineers! Check out my Instagram @girlsinspace_ for more insights into my space journey!
Chloe's Career Route
A Level Physics
Apprenticeship with Level 3 Advanced Manufacturing Engineering
Degree Apprenticeship specialising in electronic and electrical engineering

Dip Mistry

Propulsion Engineer
How It Started
Having grown up watching sci-fi with my dad and regularly visiting aerospace museums with my family, it seemed only natural that I would pursue a career in STEM. When it came to picking my A-Levels, Maths and Physics seemed like the obvious choice. As a teenager I loved live music, so I also picked to study Music Technology. With the help of an inspiring Physics teacher (thank you Mr Key!), I then decided to study a Master's Degree in Aeronautics and Astronautics at the University of Southampton.
Initially I was torn between following a career in finance or engineering. However, on a holiday in Florida, I was lucky enough to catch a glimpse of Space Shuttle Atlantis inside NASA's giant Vehicle Assembly Building on return from its final mission. This moment of awe set me on the path of spacecraft engineering and lead me to apply to SSTL's graduate scheme.
How It's Going
Four years in, and I'm having the time of my life. I'm a propulsion engineer, which means I get to work on the propulsion systems that change a satellite's orbit with the help of small rocket engines. Every day is different, and can involve anything from designing the system, to working hands-on with it and putting it through its paces before time for launch.
In the short time I've been here, I've helped to put seven satellites in orbit. I've even been lucky enough to work on a launch campaign from Cape Canaveral, Florida, where the dream started! Looking forward, I am going to help to extended the reach of humanity beyond low earth orbit to destinations like the Moon, Mars and beyond.
Dip's Career Route
A-Levels: Music Technology, Maths, Physics
Degree: MEng in Aeronautics & Astronautics from the University of Southampton

Ashvi Ilott

Principal Operations Systems Engineer
Ashvi tests, controls & operates our spacecraft in orbit.
Ashvi's Career Route
A levels in Maths, Physics & Chemistry
MEng in Aeronautics & Astronautic from the University of Southampton

Matt Beard

Propulsion Engineer
Matt designs, builds and tests satellite propulsion systems and components.
Matt's Career Route
Engineering apprenticeship with British Airways and college for an ONC and an HNC in Aerospace Engineering
Engineering Design and Materials degree at Portsmouth University