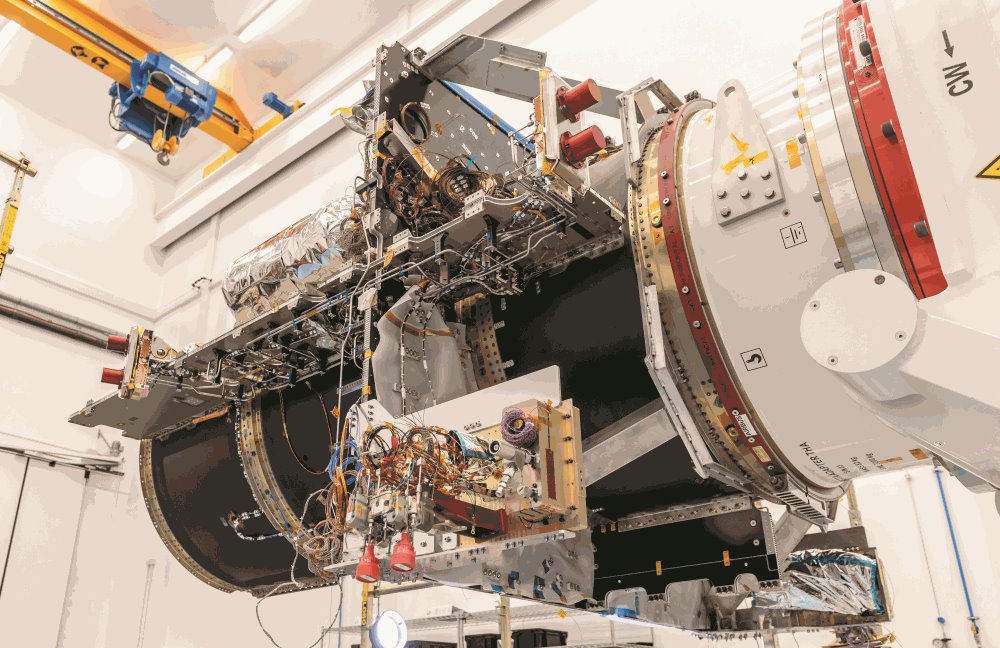 With the successful launch by Arianespace of EUTELSAT QUANTUM from Kourou, SSTL's first geostationary satellite platform is now in orbit!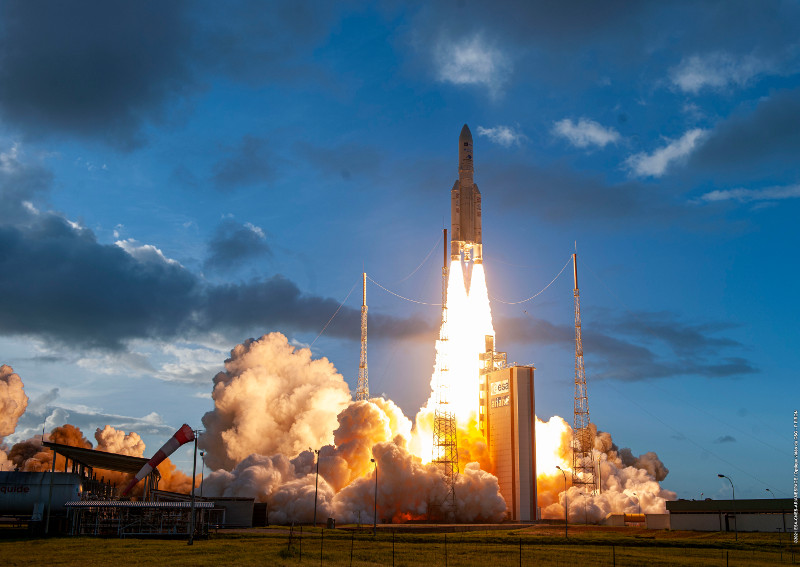 Arianespace VA254 launch of EUTELSAT QUANTUM from Kourou, 30 July 2021. Credit Arianespace
SSTL's small GEO platform was designed and developed under ARTES funding from ESA, and in 2014 we were contracted to supply the platform, propulsion panels and central thrust tube for the EUTELSAT QUANTUM satellite to Airbus Defence and Space, who supplied the flexible payload for the spacecraft.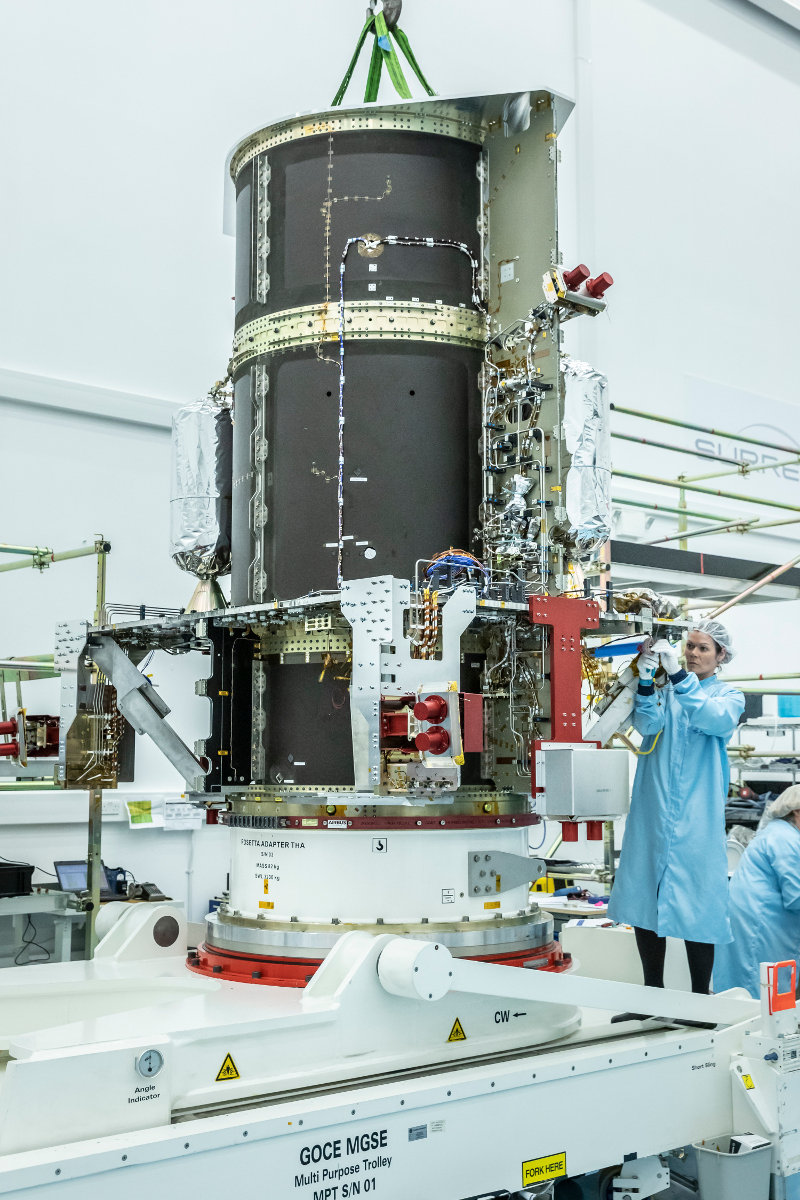 EUTELSAT QUANTUM Platform Core during build at SSTL
Approximately 100 staff at SSTL worked on the EUTELSAT QUANTUM project and SSTL's Ben Stocker, Projects Director, said "The EutelSat Quantum programme presented many challenges for SSTL to overcome during the development of the satellite system design, mechanical design, propulsion system and key subsystems within the satellite platform. The skills and knowledge gained through successfully overcoming these challenges has enabled us to refine our engineering approach, especially for markets and applications where system reliability and availability are key requirements, and, with the continued support of the UKSA and ESA, has put us in a very strong position to deliver our exciting upcoming pathfinder missions."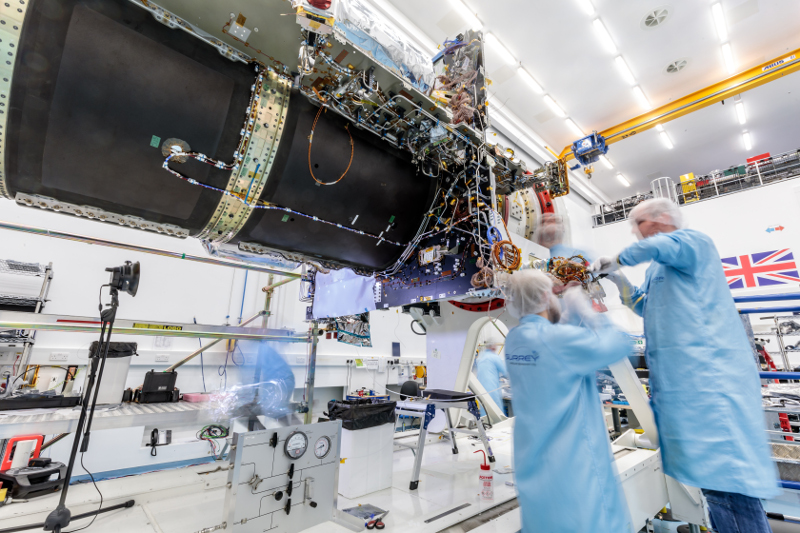 EUTELSAT QUANTUM Geo platform during build at SSTL
EUTELSAT QUANTUM is the first of a new generation of fully reconfigurable telecommunications satellites that can respond to changing demands on Earth and it is the first reprogrammable commercial telecommunications satellite to operate in a high-frequency radio range called the Ku band which is used for data transmission and secure communications, notably for ships at sea. The satellite's beams can be redirected to move in almost real time to provide information to passengers on board moving planes or ships and can also be adjusted at the push of a button, so that more data is delivered when demand surges.
Participation in the EUTELSAT QUANTUM mission has benefited SSTL by extensively increasing our knowledge and understanding of the telecommunications market, and the experience we have gained will help us to address our future ambitions and explore new horizons, such as Lunar communications.
The successful development and manufacture of the satellite resulted from the contribution of all industrial partners under an ESA Partnership Project with satellite operator Eutelsat.